It was at that time... when the wickedness of man was
great upon the earth, when his heart was filled with nothing
but evil. That was the time when God had regretted ever
having made man on earth.
God was to erase man from the earth's face. So filled
with violence and hatred was the soul of man that God sent the
rains to destroy his own creation... Like that, it was that all on
earth was destroyed. But He spared Noah and his family from
the 40 days of rain. And to Noah He made a promise... God
said: "Never again will I curse the earth because of man.
Never again will I strike down every living thing as I have done."

And so it was that God made a covenant with Noah and
his descendants, a promise that there would never be another
flood to wash away the dryness of the earth. As a sign of that
promise, He took a dab of violet, a touch of indigo, a blush of
blue, a splash of green, a bit of yellow, a wash of orange and a
ribbon of red. He placed them side by side, curved them into
an arch, gave life to it, and called it a rainbow. It's the
rainbow that seals God's promise to His people... a promise of
love and peace, friendship and joy. So, somewhere over the
rainbow seals a promise that God will always care for His
people. With each brilliant color shines hope, new life, and
dreams... because dreams are made of rainbows.
Give someone a Rainbow Day!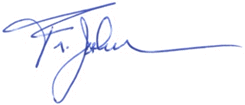 © Counterpoint Communications, Inc. All rights reserved. Used with permission.