In The Afterglow
Afterglow Photos
Links
Listen to the In the Afterglow Archive
Take A Stand with Father John
March 30, 2020 -
To highlight the heroic virtues of so many through this pandemic... Doctors, Nurses, medical professionals, scientists, researches and everyday people doing what we can – social distancing and all to fight the pandemic, I share with you a song dedicated to Bergamo in Northern Italy, the city that was the epicenter of the Coronavirus pandemic in Italy. It's called
Rinascerai, Rinascerò
by Roby Facchinetti. In English, the title is
I'll Be Reborn, You'll Be Reborn
. Click
https://youtu.be/D5DhJS5hGWc
In The Afterglow with Fr. John, only on WJMJ; every weekday evening from 7 to 8.
The disciples were being tossed about in a boat a few miles offshore. They saw Jesus in the middle of their stormy night. They thought him to be a ghost. A phantom... To them, the glow was anything but God. When we see gentle lights on the horizon, we often have the same reaction. We dismiss occasional kindness as apparitions, accidents, or anomalies. Anything but God's¦

And because we look for the bonfire, we miss the candle. Because we listen for the shout, we miss the whisper. But it is in burnished candles that God comes, and through whispered promises he speaks: "When you doubt, look around; He is closer than you think."  He is In The Afterglow.

"He that is of the opinion money will do everything may well be suspected of doing everything for money." Benjamin Franklin

---
You can now listen to podcasts of In the Afterglow by visiting our podcast page. There you will be able to play a podcast and subscribe to our RSS feed.

---
In the Afterglow Ceramic Mugs Now Available!
Now you can sit back and enjoy your favorite beverage in your very own In the Afterglow ceramic mug while listening to Father John In the Afterglow. Your donation of $20 includes shipping. Order now online. Sold out, stay tuned for version 2.


Click on the thumbnail images for a larger view.

The photo depicted on the mug was taken along the highway between Agrigento and Giardini Naxos, Sicily at about 7:15 p.m., during our pilgrimage tour to Sicily & Malta in 2012 by our business manager, Scott Parmelee.

---
A Letter from Veronica...
---
If you missed Tuesday, April 24th's Live call-in Take A Stand with Father John... In The After Glow, when Fr. John was joined by Bishop Michael R. Cote of the Diocese of Norwich, and the new United States Health and Human Services mandate on health insurance and the attack on religious freedom was discussed, you can listen to the program by clicking the links below. We broke the program up into three parts to decrease the size of the mp3 files.

¯April 24, 2012 - Part 1
¯April 24, 2012 - Part 2
¯April 24, 2012 - Part 3

---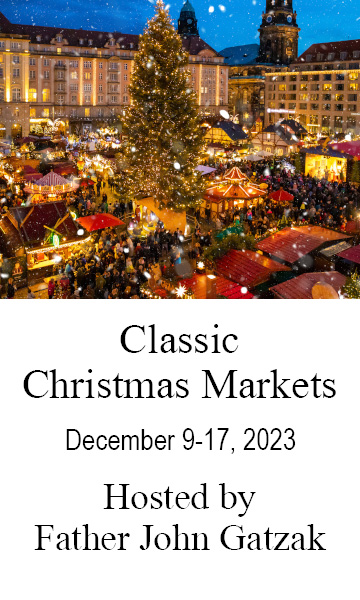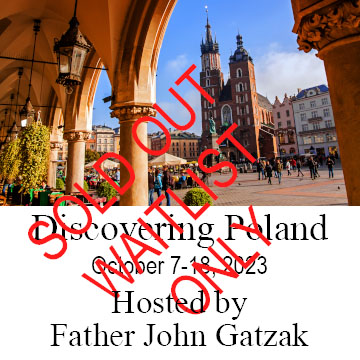 There's hope and healing to be found after an abortion at Rachel's Vineyard. For more information on the organization, contact Marie at 203-631-9030, email her at mlaffin@prolifeministry.org, or visit
www.rachelsvineyard.org
.