NOTICE: As a result of COVID-19 the call volume into our office has increased significantly. In addition, we are currently understaffed. Therefore, we kindly ask, if you wish to request prayer intentions for the television Mass, that you please use our mail-in or online resources. You can find complete information on our Prayers, Intentions and Donations page.
In The News
Visit our Holy Week page for a schedule of special Holy Week programming being offered by the Office of Radio & Television and WJMJ Radio.
Coronavirus Disease 2019 (COVID-19) Pandemic
Following the recommendations of the Centers for Disease Control and Prevention, CT State and Local Health Officials and Governor Ned Lamont, the Office of Radio & Television and WJMJ Radio offices are closed to the general public until further notice. If you need to speak to someone in person please call (203) 758-7367 during regular business hours, Monday to Friday, 8:30 a.m. to 5:00 p.m., to make an appointment or send an email to ortv@ortv.org.
As the Archdiocese of Hartford has cancelled the public celebration of all weekday and weekend Masses through April 30, 2020, the Office of Radio & Television wants to remind Catholics and people of all faiths throughout Connecticut, and beyond, of our commitment to continue the daily broadcast of the television Mass, The Celebration of the Eucharist, at 10:00 a.m. on WCCT-TV (CW20) and WCTX-TV (MyTV9), please check your local TV listings for channel assignments. In addition, you can watch The Celebration of the Eucharist online live (Monday-Friday) and also on demand; and you can listen to a delayed broadcast of The Celebration of the Eucharist on WJMJ Radio. See schedules below.
Watch the Live TV Mass (Monday-Friday at 10:00 a.m.) also on Facebook Live
Watch the TV Mass On Demand anytime, on your schedule!
Listen to the daily Celebration of the Eucharist each weekday evening on WJMJ following In the Afterglow with Father John at 8:00 p.m.). You can also listen to Sunday's Celebration of the Eucharist at 10:00 a.m. Click HERE to listen online now.

For the latest information, resources, and guidance related to Coronavirus (COVID-19) from the State of Connecticut, visit ct.gov/coronavirus; and from the Centers for Disease Control and Prevention (CDC), click HERE
---
March 13, 2020 - A Spiritual Response to the Coronavirus Crisis
The Power of Prayer… the example of Oberammergau
In 1633 the plague raged in many parts of Europe and did not spare Oberammergau either. The Oberammergau villagers promised to perform the suffering, death and resurrection of Christ every tenth year, in so far as no one was to die of the plague anymore. The villagers were answered by God and, therefore, in 1634 the first Passion Play took place in the Village of Oberammergau. The promise has been kept to this day.
---
March 11, 2020 - Pope Francis offers prayer to the Virgin Mary for her protection during the Covid-19 Coronavirus pandemic.
O Mary, you shine continuously on our journey as a sign of salvation and hope.

We entrust ourselves to you, Health of the Sick.

At the foot of the Cross you participated in Jesus' pain, with steadfast faith.

You, Salvation of the Roman People, know what we need.

We are certain that you will provide, so that, as you did at Cana of Galilee, joy and feasting might return after this moment of trial.

Help us, Mother of Divine Love, to conform ourselves to the Father's will and to do what Jesus tells us:

He who took our sufferings upon Himself, and bore our sorrows to bring us, through the Cross, to the joy of the Resurrection. Amen.

We seek refuge under your protection, O Holy Mother of God.

Do not despise our pleas – we who are put to the test – and deliver us from every danger, O glorious and blessed Virgin. Amen.
---
March 2, 2020 - Lent 2020
Click

to read Pope Francis' message for Lent 2020.
---
February 11, 2020 - World Day of the Sick 2020
Click

to read Pope Francis' 2020 message for the celebration of the 28th World Day of the Sick.
---
January 20, 2020 - Catholic Schools Week January 26 - February 1, 2020
For more information on Catholic schools in the Archdiocese of Hartford, please visit: https://catholicedaohct.org/
---
January 1, 2020 - World Day of Peace 2020
Click

to read Pope Francis' 2020 message for the celebration of the 53rd World Day of Peace - Peace As A Journey of Hope: Dialogue, Reconciliation and Ecological Conversion.
---
December 25, 2019 - "Urbi Et Orbi" - Christmas 2019
Click

to read Pope Francis' Christmas 2019 "Urbi et Orbi" message.
---
May 30, 2019 - Faith and Fun on WJMJ
Check out the June 2019 issue of the Catholic Transcript with Father John and Floyd Wright on the cover which features a cover story about your favorite radio station WJMJ. If you don't receive a copy of the Catholic Transcript you can read it online at: http://faithdigital.org/Hartford/HART0619r/.
---
Ongoing --
Blessed Assurance Music CD to Support the Television Mass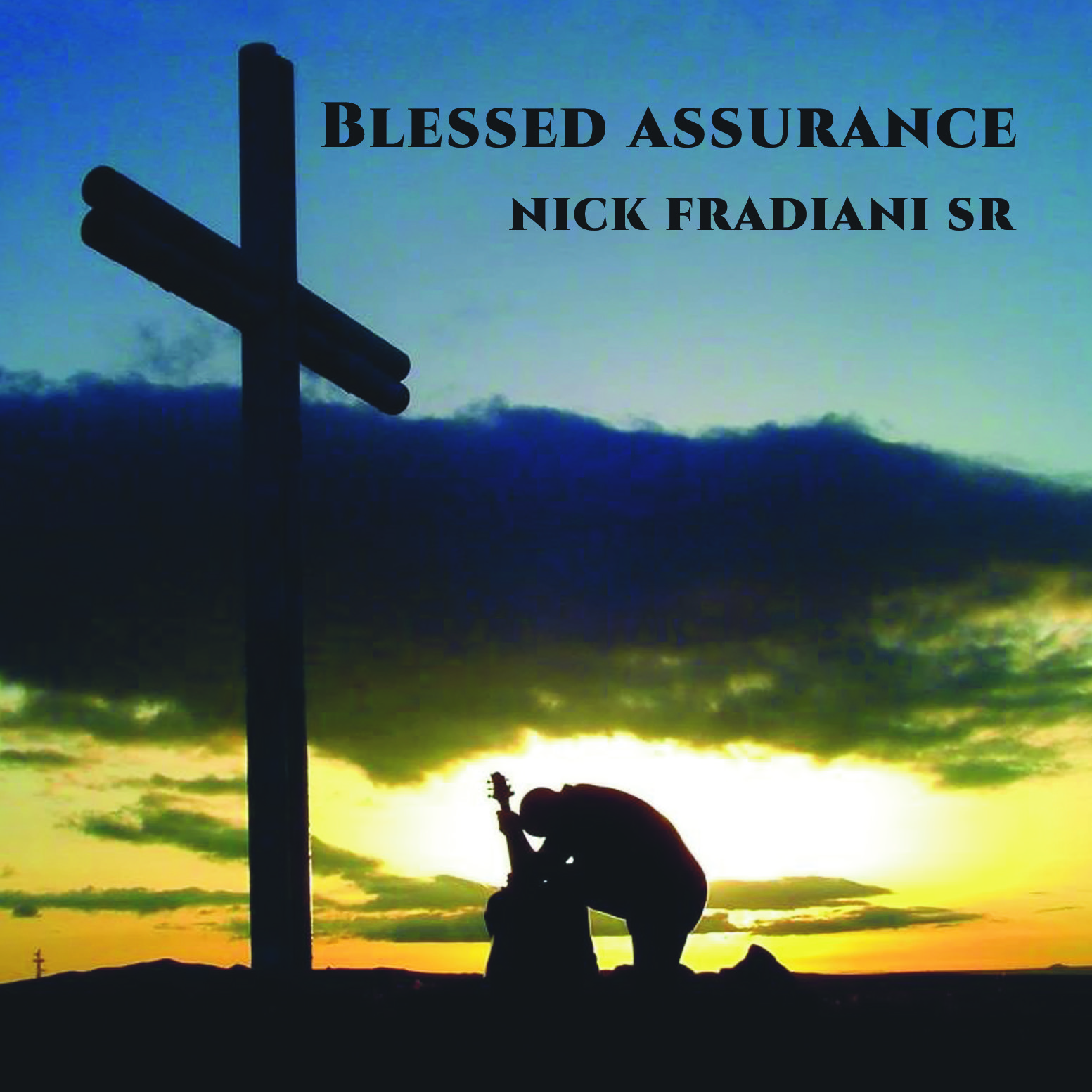 Nick Fradiani, Sr. has performed six inspirational songs especially for the Office of Radio & Television that are now available on his Blessed Assurance CD for a donation of $15.
Proceeds from this CD will benefit the Celebration of the Eucharist daily television Mass, produced by the Office of Radio & Television. The television Mass brings Good News to Life® to tens of thousands of residents in Connecticut daily. The television Mass reaches out to the homebound, especially those who have been disconnected from their local parish communities through illness or age. It's mission is to provide for the spiritual well being of those who may need the prayers of the Church community at challenging times in their lives.
If you would like your very own copy of Blessed Assurance, please click the CD cover.
---
WJMJ Goes Full Power on its New Transmitter
On Friday morning, October 5, 2018, Archbishop Leonard P. Blair of Hartford, visited WJMJ's new transmitter site and pressed the button that raised the transmission power of the station to 100% as allowed by its Federal Communications Commission's license. WJMJ's new transmitter broadcasts both the traditional FM signal as well as three digital HD Radio channels. Listeners with HD Radio receivers in their cars, homes or businesses will hear a superior quality sound on HD-1, the channel simultaneously carrying WJMJ's music and information mix. On the other HD channels, listeners can hear Catholic programming from EWTN, the Eternal Word Television Network. The EWTN programs are in Spanish on WJMJ HD-2 and in English on WJMJ HD-3. This allows WJMJ to better serve an audience that wants to hear traditional Catholic religious programming and Connecticut's growing Hispanic population.
WJMJ is a non-commercial station that is listener-supported by its semi-annual Radiothons, and for the last several years the listeners have been generously contributing a portion of each Radiothon toward a new transmitter. "We're very grateful for their generosity and patience," says Fr. John Gatzak, general manager of WJMJ. "Our family of listeners has been helping us save up the money needed to make this great technical improvement possible, and now they get to reap the rewards of their kindness. The music and other programs sound even better!"
Podcasts Are Here You asked, we listened. We are pleased to announce that you can now listen to podcasts of In the Afterglow and the Archbishop's Corner by visiting our Listen Now page. Happy listening!
Physician Assisted Suicide Information The Connecticut Catholic Public Affairs Conference, Archdiocese of Hartford Pro-Life Ministry, Diocese of Bridgeport Office for Pastoral Services - Respect Life Office, and the Family Institute of Connecticut sponsored four information sessions on Physician Assisted Suicide for Connecticut Catholics and friends during November 2014. Please click HERE to view streaming videos of the four presentations.
Archdiocese Addresses the Federal Edict on Health Care Insurance
The Archdiocese of Hartford and dioceses across the nation, as well as non-Catholic religious and non-religious groups are vigorously opposing the new federal health care insurance legislation, which will require that all employers (with few exceptions) pay for health coverage that covers sterilization, contraception, and medication that induces abortion.
Archbishop Blair, as well as all U.S. Catholic bishops, asks you to oppose the new United States Health and Human Services mandate on health insurance. This legislation violates the basic principle in our country of freedom of religion. Your resistance to this edict will be appreciated. Please contact your respective U.S. legislator and ask them to intervene on behalf of religious freedom. Click here to find the contact information for your U.S. legislators.
A Statement on Religious Liberty

by the Ad Hoc Committee For Religious Freedom, United States Conference of Catholic Bishops.
Listen to Father John's "Time Out to Take A Stand" message on the HHS mandate.

Read a transcript of Father John's "Time Out to Take A Stand" on the HHS mandate in

English or

Spanish.
Read Cardinal Timothy M. Dolan's Wall Street Journal op-ed piece on Religious Freedom.