The Radiothon is Coming! The Radiothon is Coming!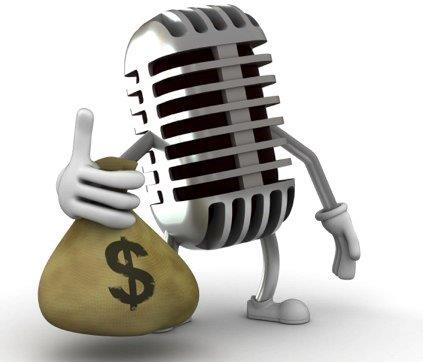 WJMJ Radio is gearing up for our Spring Radiothon to be held June 2-6, 2022.
WJMJ is the Catholic radio station of the Archdiocese of Hartford that plays great music with live announcers and provides inspirational messages you won't find anywhere else! Plus, there is local news and weather, and national and religious news you may or may not find on commercial radio stations. WJMJ gives you all of this and more, ALL without those annoying commercials!
Help keep this great station on the air. WJMJ Catholic Radio,
Where Faith Meets Life®
Recipes
Did you catch Fr. John cooking on Crossroads Magazine™? Well here is the place to get the recipes for those delicious treats that he has been cooking up. Check back often, we'll update the recipe list as cooking segments appear on Crossroads Magazine™. If you have questions or comments about any of these recipes please e-mail us at crossroads (no attachments please).
March 18, 2018
Courtesy of The U.S.S. Chowder Pot III Restaurant
560 E Main St, Branford, CT
Salmon Au Poivre
Sole Piccatta
Baby Jesus' Birthday Cake

- December 19, 2009
November 28, 2009
Golabki
Lobster Macaroni & Cheese
Pumpkin Fritters
Christmas Fruit Cake - December 16/17, 2006
Homemade Ice Cream - July 29/30, 2006
Plum Pudding - December 24/25, 2005
Cranberry Meringue Pie - December 5, 2004
Bananas Foster - October 3, 2004
Pierogi - March 28, 2004
Blueberry Cake - August 17, 2003
Ukrainian Easter Eggs - April 13, 2003
Pizzelle - December 15, 2002
Chef for Hire - November 3, 2002
Chef for Hire - September 8, 2002
Executive Chef Fairfax's Grilling and Meat Selection Tips - June 30, 2002
Fr. George's Polish Bread - March 24, 2002
Babka - March 24, 2002
Chocolate Truffles - February 10, 2002
Pennsylvania Huckleberry (Blueberry) Cake - August 5, 2001
Irish Soda Bread - March 11, 2001

There's hope and healing to be found after an abortion at Rachel's Vineyard. For more information on the organization, contact Marie at 203-631-9030, email her at mlaffin@prolifeministry.org, or visit
www.rachelsvineyard.org
.
Coronavirus Disease 2019 (COVID-19) Pandemic
The Office of Radio & Television and WJMJ Radio offices remain closed to the general public for the protection of our employees and the continuity of the daily television Mass and WJMJ Radio. If you need to meet with someone in person, please call (203) 758-7367 during regular business hours, Monday to Friday, 8:30 a.m. to 5:00 p.m., to schedule an appointment.
For the latest information, resources, and guidance related to Coronavirus (COVID-19) visit: